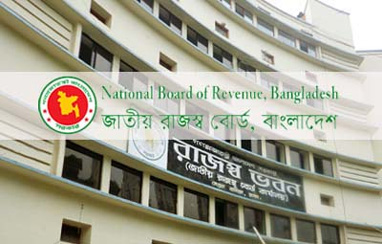 The National Board of Revenue (NBR) will start pre-budget discussion with trade bodies and other stakeholders from April 3 as part of its move to prepare national budget for fiscal year 2018-19 (FY19).
The NBR will discuss issues relating to customs and tax with representatives of 21 sectors as part of its pre-budget talks.
"We are going to open pre-budget talks with trade bodies and other stakeholders from April 3. The list of trade bodies and stakeholders for the talks will be finalized in a day or two," chief budget coordinator of NBR Mohammad Lutfar Rahman told BSS today.
NBR chairman Mosharraf Hossain Bhuiyan will chair the pre-budget talks to be held at the NBR's 'Rajashwa Bhaban' in the city's Segunbagicha area.
Senior information officer of NBR Syed A Munam said NBR will review all proposals and suggestions of the trade bodies and the stakeholders and send to the finance ministry for taking into consideration for budget preparation.
Earlier on March 18, the NBR sought proposals from individuals, trade bodies, organizations and establishments to make its revenue mobilization policy more effective for FY19.
The revenue authorities requested the organizations concerned to submit their proposals in written to the Federation of Bangladesh Chambers of Commerce and Industry (FBCCI).
It also requested the chambers and associations to send a softcopy of their proposals to the NBR's email (nbrbudget2018.2019@gmail.com).
The establishments, organizations and offices which are not members of any chamber or association can send their budget proposals to the NBR through this email.
(Courtesy: Bangladesh Sangbad Sangstha )