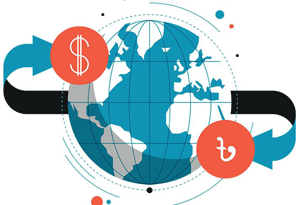 The Bangladesh Investment Development Authority (BIDA) will launch 'One-Stop Service Centre' on pilot basis within the middle of the next year to provide entrepreneurs with all necessary services for investments from a single window.

"One-Stop Service Act is waiting for getting approval from the Jatiya Sangsad. We have also finalised the rules and regulations of the service centre," BIDA Executive Chairman Kazi M Aminul Islam told the journalists at a press conference at a city hotel today.

He said the operation of full-pledge 'One-Stop Service Centre' would take time as the model of the centre is still at improvement stage.

"We are taking all kinds of initiatives, including financial arrangement, to develop the law for the centre," he added.

Though the service centre will completely be an automated one, there will be a help desk in the service centre for proving all sorts of information to businessmen, he added.

"The potential investors will get all other necessary permissions for making investments and starting a business as soon as all paper works are done for receiving various utility services like power, gas, water and telephone from the centre when it becomes fully functional by the next year," the BIDA chief said.

Islam expected that the flow of the FDI to Bangladesh would reach a new height after launching of the service centre as the new web-based system allows a company to start its operation within a short time.

Describing the "One-Stop Service' as a web-based and virtual one, he said previously investors had to apply in person and go door to door to all service providers to get permissions for utility connections and other consents.

"With the launching of the full-fledged one-stop service centre, investors will apply through a single web-based application. They could also be able to track the progress of their applications online," he said.

Senior Economist of the World Bank Group M Masrur Reaz and Managing Director of the Bangladesh Hi-Tech Park Authority Hosna Ara Begum were present at the conference.
(Courtesy: Bangladesh Sangbad Sangstha )