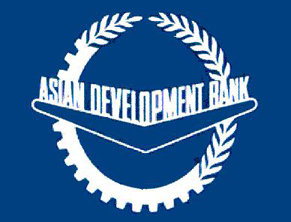 Bangladesh's exports are projected to return to a higher growth and rise by 6.0 percent in FY2018 because of some measures including reduction in the corporate tax, expansion of export incentives and improving transport logistics, cargo handling at ports, and customs procedures, according to Asian Development Bank (ADB).

"Exports are projected to return to a higher growth and rise by 6.0 percent in FY2018 and this projection is underpinned by favorable growth in major markets, a shift in market share toward emerging countries that are projected to see faster growth, a reduction in the corporate tax from 20.0 percent to 12.0 percent for the garment industry, expanded export incentives to cover new items, and government efforts to improve transport logistics, cargo handling at ports, and customs procedures," said the ADB in its Asian Development Outlook (ADO) 2017 published today.

It said the import bill is expected to be higher by 10.0 percent in FY2018. Aided by duty reduction from 28.0 percent to 2.0 percent for rice, food grain imports are set to pick up to offset shortfalls in domestic production, it said, adding that petroleum imports will rise to run rental power plants as demand for electricity increases.

Imports of machinery and raw materials for infrastructure and liquefied natural gas projects will increase the import bill, it said.

The GDP is expected to grow by 6.9 percent in FY2018, unchanged from ADO 2017 but, because of weak domestic demand, slightly below the preliminary official estimate for FY2017, it said, adding that private consumption will likely stay at the current level as income growth slows in agriculture and wage employment and as remittances continue to fall.

Private investment will rise moderately with prevailing political stability and the authorities delivering economic reform and better infrastructure.

The decline in remittances will slow and is unlikely to reverse in the near term, the ADB said, adding that some pickup in export growth is expected, and there is potential for an upside surprise if consumer confidence improves.

Agriculture growth is expected lower at 2.6 percent in FY2018 because of a higher base effect and prolonged flooding that hindered planting for the monsoon crop.

Industry growth moderate to 10.2 percent as falling remittances restrain domestic demand. Services growth will ease to 6.0 percent because of slower growth in agriculture and industry, the ADB said.

The ADB said the government is implementingseveral transport and energy infrastructure projects to leverage private investment: upgrading rural roads in the southwest; developing the Elenga-Hatikumrul-Rangpur highway in the northwest to four lanes for better connectivity with Bhutan and India; and constructing and upgrading electricity transmission lines to prevent power interruptions.

The Bangladesh Investment Development Authority, set up in 2016, is implementing reform to improve the business climate, including the expected launch by December 2017 of a one-stop business servicecenter.

Inflation is expected to be higher at 6.0 percent in FY2018, but below the 6.3 percent projected in ADO 2017. Crops lost to the floods at the turn of the fiscal year may put further pressure on rice prices, to be partly offset by expected higher imports.

A likely rise in electricity prices andtaka depreciation may add to price pressures. Nevertheless, expected moderation in global food prices and weak domestic demand should keep inflation in check.

The implementation of a new value-added tax scheduled for July 2017, after a delay of one year, was deferred again, it said, adding that the second deferment prompted the authorities to retain tax measures adopted in the previous year to help sustain such revenue and to adopt other measures to enhance revenue.

However, attaining the high revenue target will remain a major challenge, and some adjustments to expenditures may be required to meet the drift objective, it said.

Remittance inflows will decline again in FY2018, albeit at a much slower rate of 3.0 percent as fiscal consolidation moderates in Middle East oil producers, it said, adding that the government is trying to encourage migrant workers to send remittances through official channels by cutting heretofore high bank fees for fund transfers, promoting the sale of bonds with higher yields, and offering attractive loans to home buyers.

Forecasts assume that domestic revenues rise in line with budget targets, which must be met to implement the public investment program, and that absorptive capacity improves toward effectively spending a large increase in external financing. Implementation of policy reform and the completion of ongoing power and transport projects vital to reviving private investment, as well as the maintenance of political stability as national elections approach in 2018, said the ADB.
(Courtesy: Bangladesh Sangbad Sangstha )