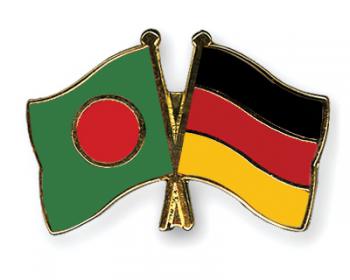 Bangladesh and Germany share values of democracy and the rule of law. Efforts are being made in various sectors to further strengthen relations between the two countries.

Foreign minister Abul Hassan Mahmood Ali voiced these sentiments while speaking as the chief guest on the occasion of the Day of German Unity.

On the occasion of the German Unity Day, or German National Day, the German Embassy organised a reception on the embassy premises Wednesday evening. German ambassador Thomas Prinz expressed his country's commitment to strengthen ties with Bangladesh.

The foreign minister recalled how Bangladesh purchased train engines from Germany in 1994 and these engines were still running. He also pointed out that Germany is Bangladesh's second largest export destination. He said the two countries now looked forward to an emerging partnership for sustainable energy.
The occasion was marked with a German band playing the blues and Bangladesh folk artistes putting on a colourful performance of baul music.
Government dignitaries, political leaders, diplomats, members of the civil society, business and cultural personalities attended the event.
(Courtesy: Prothom Alo )