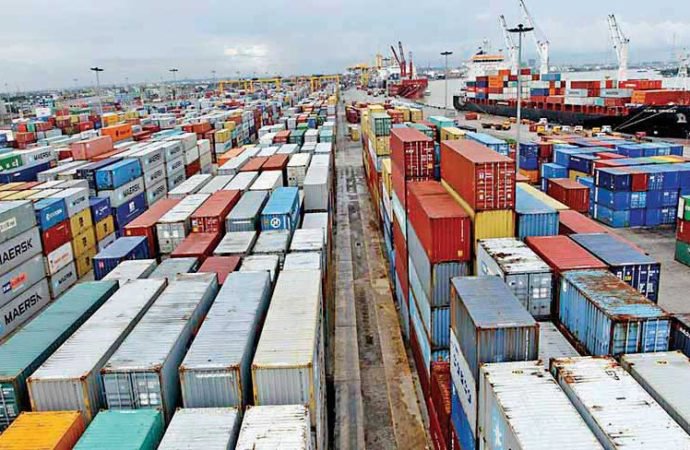 The government plans to set its export target of $41.50 billion with a 7.27% growth, riding on apparel sector for the next Fiscal Year 2017-18.
Of the amount, $38 billion is expected to be earned from manufacturing sectors including RMG while $3.50 billion from the service sector.
Export Promotion Bureau discussed with stakeholders about the target and sought their recommendations on the issue.
"We have set the target primarily at $41.50 billion and it would be sent to the Commerce Ministry within a day or two," EPB acting Vice-Chairman Avijit Chowdhury told the Dhaka Tribune.
For the current fiscal year, the government set the export target of $37 billion, and in the first 10 months it earned $28.72 billion.
The Commerce Ministry will hold inter-ministerial meeting and having discussions with the relative ministry the final target would be set by Commerce Minister Tofail Ahmed, he said.
The EPB primary target showed that the government plans to earn $30.56 billion from the apparel industry.
In the first 10 months of the current fiscal year, Bangladesh earned $23.13 billion with a 2.21% growth.
The government also plans to earn $1.37 billion from the leather sector followed by hometexile $900 million and $1.15 from jute and jute goods.
(Courtesy: Dhaka Tribune)