Jamdani
Jamdani is a fine muslin textile (figured with different patterns) produced for centuries in South Rupshi of Narayanganj district in Bangladesh on the bank of Shitalakhwa river. The historic production of jamdani was patronized by imperial warrants of the Mughal emperors. Under British colonialism, the Bengali jamdani and muslin industries rapidly declined due to colonial import policies favoring industrially manufactured textiles. In more recent years, the production of jamdani has witnessed a revival in Bangladesh. Jamdani is typically woven using a mixture of cotton and gold thread.
Ilish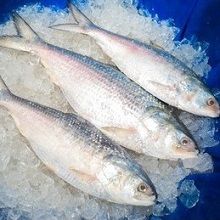 The ilish also known as the ilishi, hilsa, hilsa herring or hilsa shad, is a species of fish related to the herring, in the family Clupeidae. It is a very popular and sought-after food fish in the Bangladesh as well as Indian Subcontinent. The most famous hilsha fish comes from Chandpur District,Bangladesh. It is the national fish of Bangladesh. Department of Patents, Designs and Trademarks under the Ministry of Industries of Bangladesh has declared the recognition of ilish as the product of Bangladesh.86% (2021) of total produced ilish in the world is produced in Bangladesh.
Khirsapat
"Khirsapat" mango from Chapainawabganj is the third geographical indicator or GI product of Bangladesh. Mango is recognized as Bangladesh's own product through GI recognition. It started about 200 years ago. Maharaja Sutangshu Kumar Acharya Bahadur of Mymensingh established a mango orchard at Kansat in Chapainawabganj. Khirsapat mango was cultivated in that garden along with other excellent varieties of mango. At present this delicious variety is being cultivated commercially in five upazilas of Chapainawabganj district. At present, 30 percent of the mangoes produced in Bangladesh are Khirsapat mangoes.
Muslin
Muslin is a cotton fabric of plain weave. It is made in a wide range of weights from delicate sheers to coarse sheeting. It gets its name from the city of Mosul, in Iraq, where it was first manufactured. In the 17th and 18th centuries dhaka in Bengal was regarded as producing the finest muslins.
Shotoronji
Shotoronji is a traditional handicrafts of the Rangpur region of Bangladesh. It has recently been declared as a Geographical Indication Product of Bangladesh. It is basically a carpet used both as a fashion element and carpet to prevent the bitter cold of its original region. Currently it is one of the most popular exported handicraft products of Bangladesh as Bangladesh exports it to over 50 countries.
Silk of Rajshahi
Rajshahi silk is the name given to the silk products produced in Rajshahi , Bangladesh. It is famous because it is a high quality fabric used for clothing, especially for saris. In 2021, it was given Geographical indication status as a product of Bangladesh.
Kalijira Rice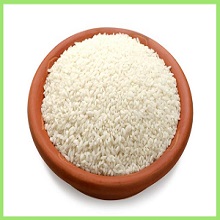 Kalijira is G.I product of Bangladesh. Kalijira rice is a famous fragrant rice of Bangladesh. This rice looks a lot like Kalijira so it is called Kalijira rice. Our Kalijira paddy has been collected from the farmers of Patuakhali, Bhola, Jhalokati and several other areas of Barisal region
Kataribhog Rice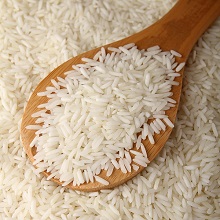 Kataribhog is a fragrant rice of Bangladesh. It is mainly found in Dinajpur area. Kataribhog in Dinajpur is a geographical indicator product of Bangladesh. This rice looks slender and long. High sandy loam soils are suitable for Kataribhog cultivation.
Sadamati
Sadamati in Vijaypur is a geographical indicator product of Bangladesh. Vijaypur is an interesting tourist destination in Durgapur upazila. It is famous for its natural beauty. Plain is found in the Shasarpar area of ​​Vijaypur; Which is shipped across the country