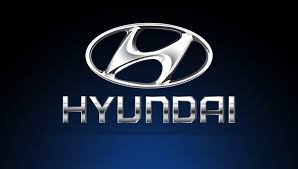 Fair Technology Limited, Bangladesh's sole distributor of world-renowned car manufacturer Hyundai Motor Company, today announced the setting up of a Hyundai car manufacturing plant here.
As part of this, Fair Technology Limited signed an agreement with the Bangladesh Hi-Tech Park Authority for allotment of land in a hotel in the city, said a press release.
State Minister for Information and Communication Technology (ICT) Division Zunaid Ahmed Palak was the chief guest at the signing ceremony while Bangladesh Hi-Tech Park Authority Managing Director (Secretary) Hosne Ara Begum and Managing Director of Fair Technology
Ruhul Alam Al Mahbub signed the agreement on behalf of their respective organizations.
Senior Secretary of the ICT Division N M Zeaul Alam and Ambassador of the Republic of Korea LEE Jang-keun, Fair Technology Director Mutassim Daiaan, among others, were present on the occasion.
On this occasion, Zunaid Ahmed Palak said, "We are very happy that the world-famous Hyundai car factory is being set up in Bangladesh through Fair Technology which is one of the milestones. When world-famous cars like Hyundai start manufacturing in Bangladesh, Bangladesh's prestige in the world will increase a lot and I also believe that this factory will make a significant contribution to the employment and economy of Bangladesh."
Fair Technology Limited is the automotive vertical of Fair Group. Fair Group's goal is to enhance the quality of people's lifestyle of Bangladesh by providing innovative technology and quality products and services of various world-famous brands. Fair Group is successfully manufacturing Samsung smartphones and consumer electronics products in Bangladesh. Fair Group also operates its retail, enterprise, after-sales service, and various franchise-based businesses across the country.
To provide brand new car and quality after-sales service to the automobile customers of Bangladesh, Hyundai car manufacturing plant will be set up on six acres of land at Kaliakair in Gazipur invested by Fair Technology and technical assistance from Hyundai Motor Company.
Initially, Hyundai plans to produce the most popular car sedans, SUVs, and MPVs of recent models. The factory is being set up in line with the policy of the Government of Bangladesh, which will help increase localization, create employment, and increase the number of skilled workers in the country.
Source: DHAKA, Jan 6, 2021 (BSS