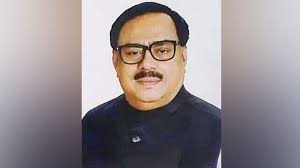 The government has reduced the rice import duty to 25 percent from the existing 62.5 percent to keep the rice market stable, Food Minister Sadhan Chandra Majumder said today.
The legal importers will have to apply to the food ministry with all necessary documents within January 10 next year to import rice privately, he said at a virtual press conference.
"The ministry will give approval for importing a certain amount of rice after scrutinizing the applications,'' he said.
Prime Minister Sheikh Hasina gave approval to import rice after reducing import duty, he added.
The government is going to import 400,000 metric tonnes of rice under government-to-government and open bidding system, the minister said.
Among others, Sarwar Mahmud, Director General of Directorate General of Food, Food Secretary Dr. Musammat Nazmanara Khanum and high officials of Food Ministry and Directorate General of Food were present at the meeting.
Source : BSS