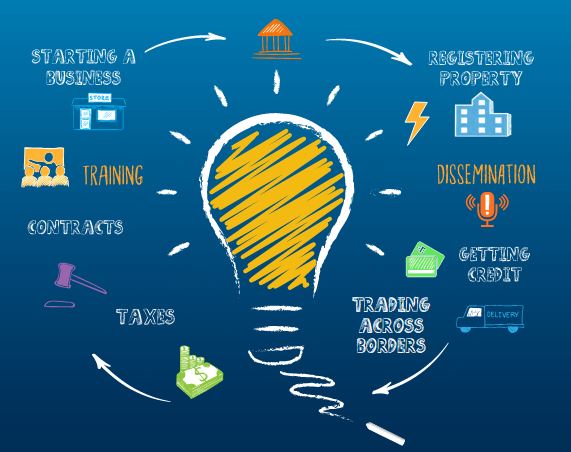 Bangladesh has moved one notch up in Doing Business Index 2019 of the World Bank as it has ranked 176 among 190 economies across the world.
Bangladesh's rank was 177 in the last year's index.
"The marginal change in position of Bangladesh indicates that while the country has taken some initiatives to make doing business easier, the pace of reforms needs to be increased significantly," said the WB in the report 'Doing Business 2019: Training for Reform'
It said Bangladesh continued to invest in the electricity grid over the past twelve months. Since 2015, Bangladesh has increased the network capacity in Chittagong and Dhaka, it said, adding that as a result, the distribution utilities in both cities are now able to accommodate more connection requests, reducing the time required for businesses to obtain a new electricity connection, from more than 400 days in 2014, to less than 150 days in 2018.
Economies in South Asia region made further gains to improve the ease of doing business for domestic small and medium enterprises with Afghanistan and India ranked as top improvers, said the report.
It said a total of 19 business reforms were carried out in the region during the past year, the second highest ever, compared with previous year's revised record of 21 reforms.
In a first for South Asia, two of the region's economies have earned coveted spots in this year's global top improvers, India and Afghanistan. India, which is a top improver for a second consecutive year, implemented six reforms in the past year and advanced to 77th place in the global ranking. Afghanistan, a top improver for the first time, carried out a record five reforms, moving up to 167th rank.
Pakistan continued its strong reform agenda, with three reforms carried out in the past year. Registering Property was made easier in both Lahore and Karachi, the two cities covered in the Doing Business report.
Sri Lanka carried out four reforms which included making Dealing with Construction Permits easier, while the introduction of online systems made it easier to pay taxes in Sri Lanka and Bhutan. Sri Lanka advanced to a global rank of 100 this year.
It said South Asian economies perform best in the areas of Protecting Minority Investors and Starting a Business. For example, it takes on average 14 days to register a new business in the region, compared with 20 days globally.
This year, Doing Business collected data on regulation setting standards for electrical installations.
A case study in the report, which analyzes this data, finds that a robust regulatory framework governing the electricity sector and the accreditation of the electrician profession protects public safety.
(Courtesy: Bangladesh Sangbad Sangstha )