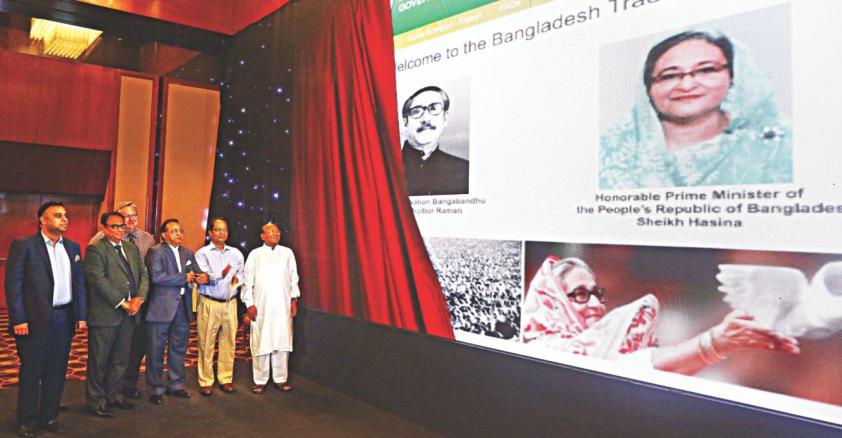 With just the click of a button, anyone can now gather information on the government's internal and overseas trade and investment policies as the commerce ministry yesterday launched the Bangladesh trade portal.
The ministry launched the website as local and foreign businessmen sometimes complain that they do not get adequate information on the country's export, import, investment policies and current economic situation.
"I hope businessmen will immensely be benefited from the use of the trade portal. We would be able to connect to the rest of the world with this portal," Commerce Minister Tofail Ahmed said at the launching ceremony of the website at Sonargaon hotel in Dhaka.
The ministry will sign a deal with the Federation of Bangladesh Chambers of Commerce and Industry to make sure that the portal is regularly updated with data from the apex trade body, said Ahmed.
Chris Lewis-Jones, project manager of Bangladesh Trade Portal, said users can view the portal in both English and Bangla, as many people prefer to get information in the local language. The portal -- www.bangladeshtradeportal.gov.bd -- will ensure more transparency in trade data and reduce the cost of doing business.
Primarily, 178 legal documents, 35 forms, 31 procedures and some measures of the government have been uploaded on the portal that are all open to the viewers, said Jones.
Trevor O' Regan, team leader and project director of the portal, said it has been made in consultation with the Irish company PM Group based in Singapore.
PM Group made the trade portal with the financial assistance from the World Bank, he said. This is the first national trade portal in South Asia, he said. FBCCI President Matlub Ahmad urged the government to update the portal every 24 hours as indicators of the economy and trade change every day.
courtesy: The Daily Star